GARLAND – Defending Class 3A champ Gunter overcame a 2-1 deficit to beat Columbus in a UIL Class 3A state semifinal 25-14, 23-25, 25-27, 25-22, 15-12 on Thursday at the Culwell Center.
Gunter (35-11) will play in its third straight title match at 11 am Saturday. It's also Gunter's fourth straight trip to state with the 2020 appearance as the program's first.
The Tigers won their first state championship last season over Bushland.
Chloe Johnson led Gunter with a massive 28 kills on 0.354 hitting. Madison Smith and Makena Fady added 19 and 12 kills, and setter Brelee Mauldin posted a whopping 55 assists. Both Johnson and Mauldin's marks nearly reached the 3A state tournament records (31 kills, 61 assists).
Mauldin, who signed her letter of intent to the University of Arkansas at Fort Smith, also added 11 digs and Aubrey Burchfield posted a team-high 26 digs.
Chloe Johnson and Kinley Johnson chipped in 15 digs apiece.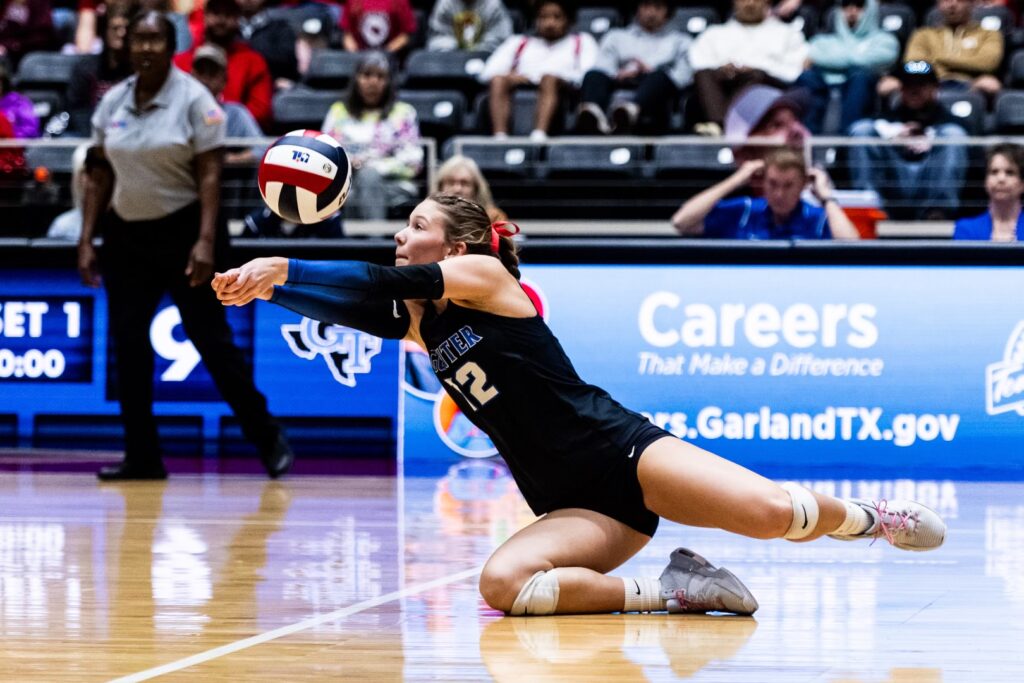 After tying the match two games apiece, Gunter opened the fifth and final set with the first five points. Chloe Johnson had two kills and Mauldin served up an ace during the run. Columbus (43-6), making its third straight state appearance and sixth overall, managed to pull within 6-5, but never took the lead. An ace by Chloe Johnson, kill by Fady and two Columbus errors pushed the lead to 12-7.
Smith then converted two Mauldin sets to put the game away.
The Tigers came out on fire and controlled the first set. They held six point leads at 8-2 and 10-4 following kills by Fady and Chloe Johnson. The lead trimmed to 12-10 after a kill by Columbus' Ally Tribe, but Gunter ended it with a 13-4 run. After it was 17-13, the Tigers scored the next six points highlighted by kills from four different players.
Back to back errors on Columbus gave Gunter the 1-0 lead.
Columbus won the next two sets while Gunter had its back against the wall. The fourth set was tightly contested, but Columbus managed to go up 18-17 on a Gunter hitting error. Columbus pulled within 22-21 before Gunter got three kills from Chloe Johnson to even the match at 2-2.